First Responder And Health Care Worker Organizations Can Receive Free Seekwave.com Discount Cards
Through Seekwave Appreciation Sponsorship Promotion, First Responders and Health Care Workers Organizations can receive Free Donations of Seekwave Discount Cards thru Seekwave Appreciation Sponsors By Completing Seekwave.com Apply On Line Registration Form Below.
The information you send to Seekwave.com is not rented or sold. This information is for Seekwave.com and the business or organization that sponsor your organization to receive free donations of Seekwave.com Discount Cards.
Seekwave.com Discount Card Front Side (Enlarge for viewing)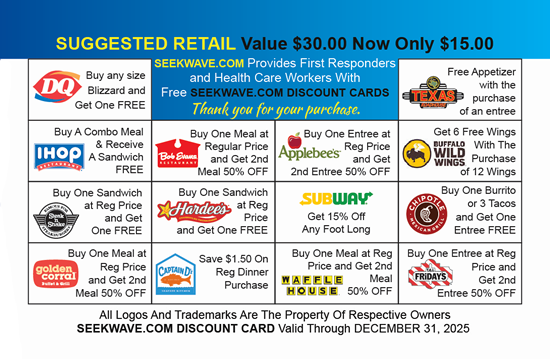 Seekwave.com Discount Card Back Side (Enlarge for viewing)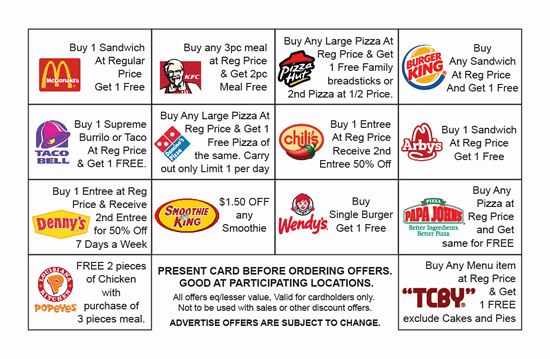 Apply Online