Seekwave Advertising Service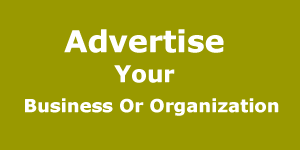 You can become an advertising sponsor of a Seekwave Memorial Member Web Page on Seekwave Memorial eBookstore Website. The website is for remembering those who have pass away. This is a time for you to honor and remember the life of a family member, friend or loved one by advertising your business or organization. Advertising your business ad or business card size ad on a memorial web page is a great way to let families know you care about them. Seekwave Advertising Service Investment for 3 years is $125.00 per business ad or business card size ad listing banner. How it works you would email your business ad information to admin@seekwave.com using our Apply Online Form below or you can send your information to: Seekwave Promotions 3020 Prosperity Church Road Charlotte NC 28269.
Advertising size is "width: 300px; height: 150px;" (see demo ad size below). After payment is receive Seekwave Promotions will set up your ad on the memorial member web page of your choice.
Please send the memorial member web page name you want to advertise on and your advertisement words.
Demo Of Ad Banner Size Below
Click the Buy Now Button Below To Order
1 – Seekwave Advertising Service For 3 Years $125.00
On Memorial Member Web Page
Please Note: Seekwave Advertising Service Will Show As Seekwave Promotions on PayPal.com or your monthly institution financial statement.
Apply Online